Naughty Raaquel is one of those girls who shows up at Cumfiesta from time to time who already pretty much knows the score, and just wants a huge load of cum on her face. Her goal is to end up glazed like a donut! One look at this girl, and you know she loves to party. She flashes the password to get in, and that lets us check out her succulent tits and nice piercings. Damn, this girl is a bit of a freak. Then she opens her mouth and you find a nice tongue piercing too! This girl is ready for some sucking action, that is for sure! She sucks like a hooker, fucks like a cheerleader in a football locker room, and just loves cum all over her face. This girl is a keeper!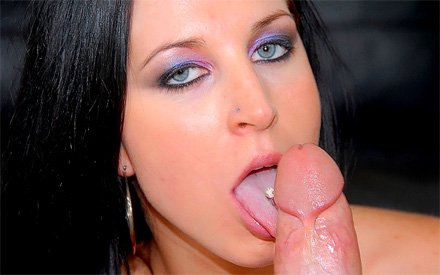 Download the full scene here!
Get it all on your cellphone, PSP, Iphone, or other device – Check out Reality Kings Mobile here!