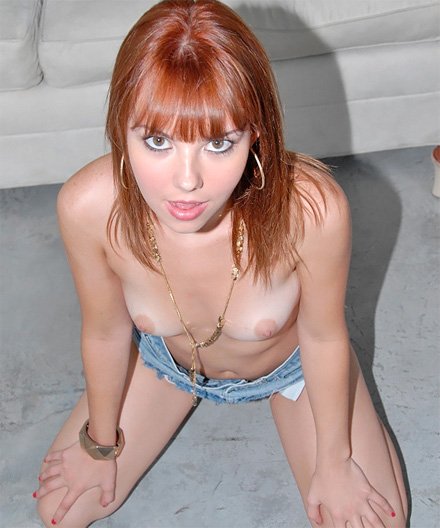 Some girls come to Cumfiesta not exactly knowing what the deal is, except that there is some sex involved. Sexy redhead Delila came to Cumfiesta because she heard Jordan had a big cock, and she wanted to suck on it. Pretty simple, right? So no real buildup on this one, Delila is quick to get naked, and quick to get Jordan's fat cock into her mouth.
She's a damn good cock sucker too! She loves to fuck too, and she will do anything to get off, Jordan is pounding her pussy and she is rubbing her clit to get extra bonus stimulation! Finally the big finish cums, and well, it is Cumfiesta time!
Check out Delila's hot fuck video at Cumfiesta, she really does get a nice cumshot!